Steel shanked tyre levers are the tools for the job when it comes to Tubeless tyre changes. Even with the best technique sometimes a little bit of extra oomph is required. Schwalbe seems to have the tightest rim/tyre fit I've encountered. X-Tools Steel Core Tyre Lever Set are nylon with a steel core so they provide the strength without damaging the tyre or rim (so long as you use them correctly) Never use them to seat a tyre with a tube in it unless you like patching tubes.
£7.00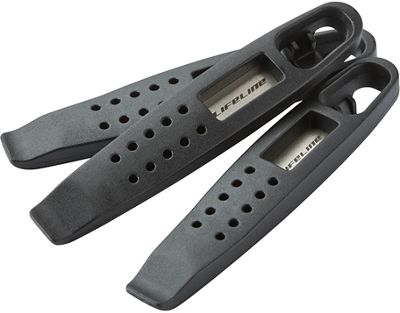 A valve core removal tool is handy if you want to stand a cat in hells chance of inflating and seating your tyres with just a track pump and absolutely essential for getting the sealant into your tyres and not all over the floor or yourself.
The Stans No Tubes valve core remover does both Presta and Schraeder and is of an all metal construction.
£8.00